Why

Abounding?

ABOUNDING: To be fully or richly supplied. Our staff will continually strive to provide first-class patient care that is abounding in individualized care, service and love. Our agency is committed to providing excellent patient care while remaining compliant to all state and federal standards and regulations. We are a CHAP accredited, Medicare certified, and state of Texas licensed full service home health care agency. We offer both skilled and non-skilled services.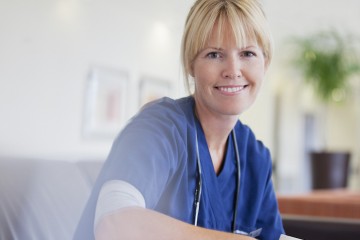 Learn more about different service options available for you or your loved ones from Abounding Home Health Care…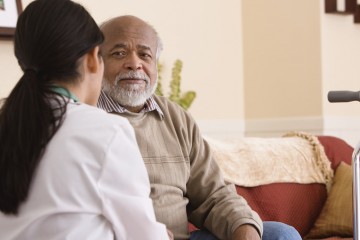 Get answers to some of the most commonly asked questions we receive. If you do not find the answer you are…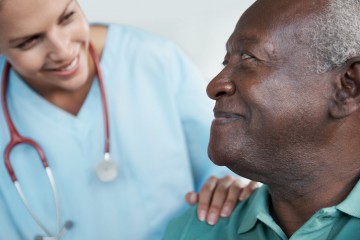 At Abounding Home Health care we work hard to provide you with the latest in home health care services…
Providing

Comprehensive Home Health Care
Home health care allows patients the opportunity to receive quality care in the comfort of their own home, as opposed to staying in a hospital, nursing home, or rehabilitation facility. Care provided can range from highly complex, skilled nursing services to personal caregivers that offer assistance with personal care, attendant services and companionship.
About

Our Company

Our core values help differentiate us and serve as a framework for everything we say and do.

Our values and mission are evident in the fact that we employ some of the finest people in the health care industry. Our ability to improve the lives of our patients is firmly rooted in the tradition of helping people maintain their safety, independence and dignity in an environment of mutual respect and compassion.

We are a CHAP accredited, Medicare certified, and State of Texas licensed full service home health care agency. Offering both skilled and non-skilled services.
Request

more information
Why

Choose Us?
Integrity
We act openly and truthfully in all that we do, complying with state and federal laws and regulations.
Patient Focused
We value long-term relationships by being committed to providing care and respect to our patients and responding to their needs.
Team Based
We never lose sight of the fact that our highly trained employees will always be our company's most valued asset. Your search for the highest quality home health care begins here at Abounding Home Health Care
Patient

Testimonials
We've never had such a wonderful group of people care for my wife (in the hospital or otherwise). They were so compassionate and professional. On one occasion, Abounding's nurse sat for 2 hours until her blood sugar came back to normal limits. You can tell when people truly care and their job's not just a job. We have been so blessed to have you in our lives. If we are ever in need of home health again we will not hesitate to call Abounding.
E.C., Spouse of Patient
The office staff are very polite, professional and seemed to genuinely care. My wife had a stroke and we were referred to Abounding home health care through another agency. Initially, we used them for personal attendant services. Then as her condition began to deteriorate her doctor ordered nursing and physical therapy. Her nurse always returned our calls promptly, kept appointment times and was very compassionate. She would randomly call just to check in on us. Doctors were always aware of what was going on. Unfortunately, my wife's condition worsened and she was moved to a skilled nursing facility for 24 hour care. Recently, I too had a minor stroke and because of the care I saw delivered to my loved one I called the only home health company that I would recommend and that's Abounding home health care.
H.F., Patient & Spouse of Patient
I have needed home care for many years. I've used other agencies in the past but since I was referred to Abounding Home Health Care by my doctor I will never use anyone else. My nurse and home health aide are always happy and pleasant. They lift up my spirits when I'm down and truly take care of me.
R.R., Patient
Accreditations

& Partners

We strive to provide our patients and their families with the highest quality care possible.